Message for U.S. Citizens: U.S. Embassy Panama City, Panama (June 8, 2020)
Message for U.S. Citizens: U.S. Embassy Panama City, Panama (June 8, 2020)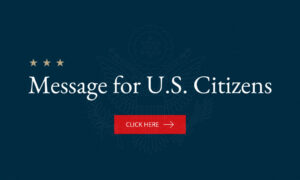 Location: Panama
Event: Three Month Extension of Migratory Status for Foreigners in Panama
Panama's National Immigration Service (SNM) is now open and taking new applications and appointments, but due to rules established by Panama's Ministry of Health (MINSA), will only be operating at 25% capacity.
Effective today, June 8, SNM started a 90-day period during which foreigners may submit applications to maintain or adjust their immigration status in Panama without incurring fines.  This applies to applicants whose immigration status expired between March 13 and June 7.
Additionally, documentation previously authorized by SNM that expired any time between March 13 and June 7 will remain valid for a period of three months.  This does not apply to bank references and health certificates, which must be updated.
Applicants whose document expired at any time outside of the window of March 13 to June 7 will need to update their migration status and will be subject to the applicable fines.
Tourists in Panama are reminded that they will have three months to either leave the country or begin a new migratory process with SNM.
Details about SNM's reopening schedule:
The week of June 8 to June 12, SNM will only attend to migration lawyers and marital interviews.
Hours of operation: 7:00 am to 4:00 pm.
Starting on June 15, SNM will begin the process of taking photographs for the foreigners who require them, and attention to all other clients.
All information about notifications and the migratory legal processes can be found at SNM's website, www.migración.gob.pa.
Assistance: